Accommodation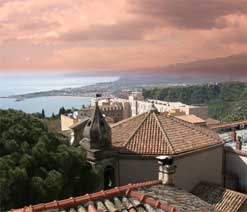 Taormina offers a variety of lodging options: bed & breakfast inns, mid-sized hotels, and luxury resorts.

The conference venue, Hotel Villa Diodoro (****), offers discounted rates of EUR 100 (single) and EUR 140 (double), inclusive of taxes and buffet breakfast.

Rooms are no longer available at the conference venue Hotel Villa Diodoro. Alternative accomodations options are listed below.