Excursion
The excursion is part of the Eurocrypt 2004 program. In order to offer a transparent registration fee for the conference, the excursion is an extra item on the registration form, however. Make sure to check it for receiving a ticket.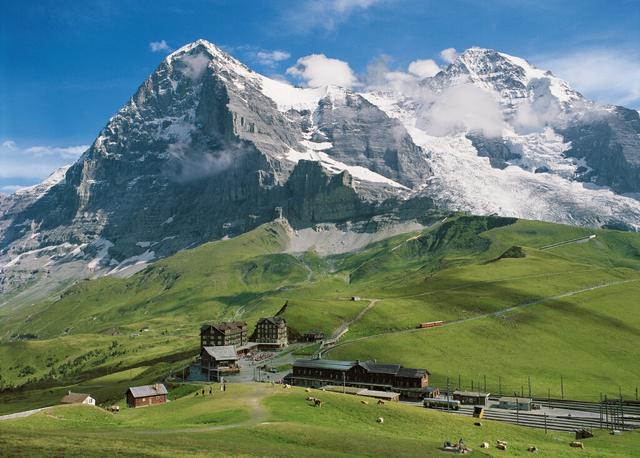 The excursion of Tuesday afternoon (May 4th) will bring us into the mountains to Kleine Scheidegg, in close contact with the towering trio of Eiger, Mönch, and Jungfrau that overlooks the Bernese Oberland region.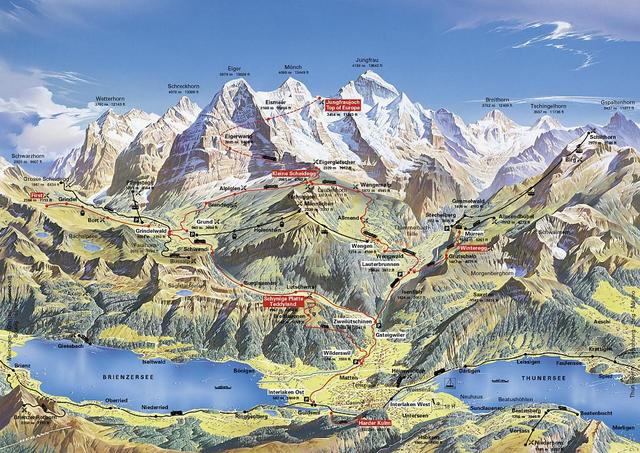 Click on map to enlarge.
We board a special train in the station of Interlaken Ost, taking us to Lauterbrunnen. In Lauterbrunnen, we switch to the narrow-gauge Wengeneralpbahn that climbs up to Wengen and on to Kleine Scheidegg, the pass between the Lauterbrunnen and Grindelwald Valleys.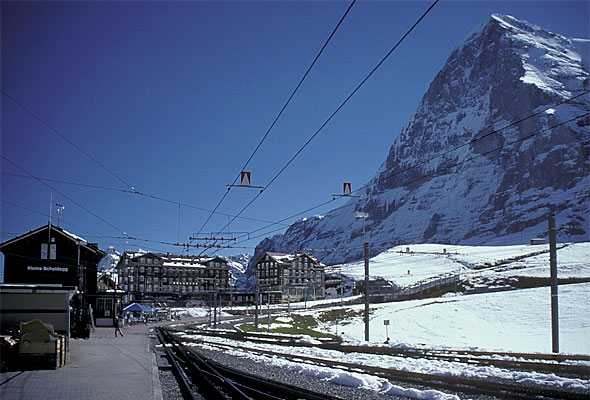 Foto: picswiss.ch.
Kleine Scheidegg is situated right at the foot of the notorious Eiger North Face, at more than 2000m altitude. We will break there for an hour, enough time for a stroll or a refreshment. (The snow should be gone by then ...)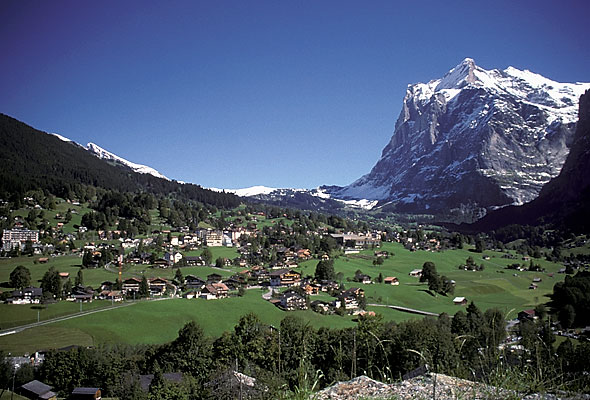 Foto: picswiss.ch.
The descent is via Grindelwald, shown in the picture above, the village at the foot of the Eiger. In Grindelwald we change back to the special train for Interlaken.