Conference Venue, Welcome Reception and Rump Session
EUROCRYPT 2016 will be held in Aula der Wissenschaften. The welcome reception on Sunday 5pm-8pm and the rump session on Tuesday 7pm-9.30pm will also take palce here.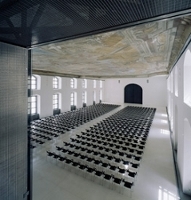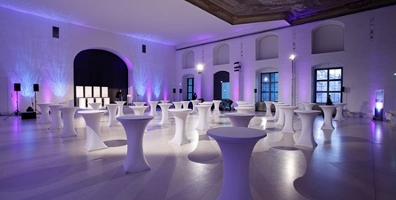 Cocktail Reception
On Monday May 9th from 19.30, the mayor of Vienna Dr. Michael Haupl is inviting the Eurocrypt participants to a cocktail reception in the Festsaal of the Vienna Town Hall.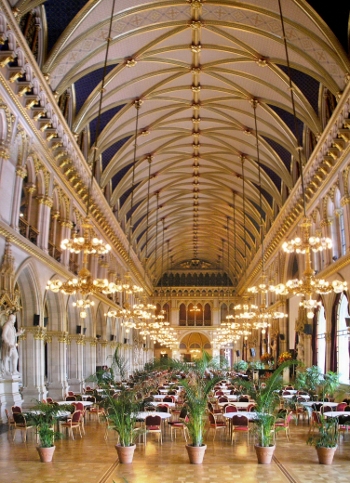 Conference Dinner
The conference dinner on Wednesday, May 11th, will take place at a typical Viennese "Heuriger" – a wine tavern serving its self-made wine, besides several dishes and other drinks:
Weingut Fuhrgassl-Huber
Neustift am Walde 68, 1190 Wien
There will be an organized bus transfer which leaves at 6pm from Schwedenplatz, 3min walk from the venue.
The dinner site can also be reached by public transport using the city bus line No. 35A and getting out at "Neustift am Walde". From the bus stop it is just a 2 minutes walk to the restaurant.
---