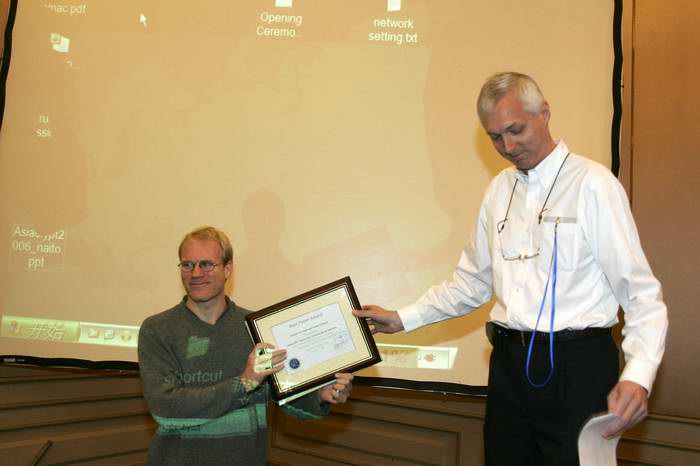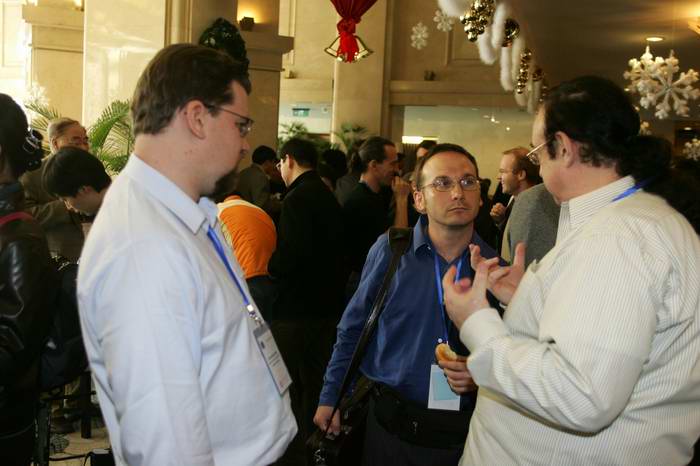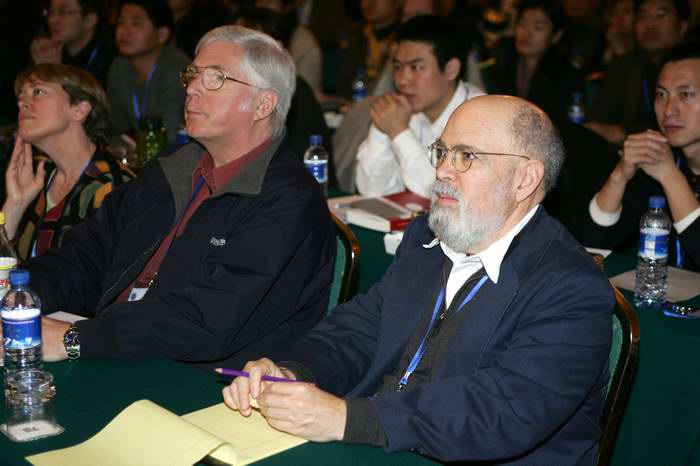 The Asiacrypt Conferences are series of annual International Conference on Theory and Application of Cryptology and Information Security. The conference is sponsored by the International Association for Cryptologic Research (IACR), in cooperation with the State Key Labs. of Information Security, Chinese Academy of Sciences (SKLOIS), Lab for Cryptography and Information Security, Shanghai Jiaotong University (CIS/SJTU) and Natural Science Foundation of China (NSFC).
Important dates:
Submission deadline

Decision notification

Proceedings version

Con

ference

June 8, 2006

Aug 15, 2006

Sep 7, 2006

Dec 3-7, 2006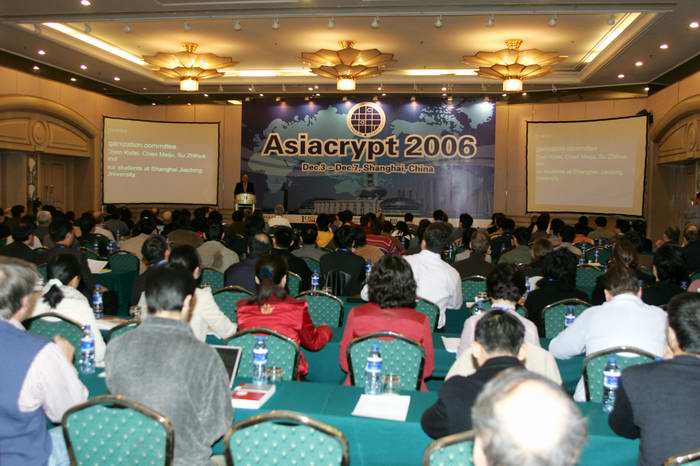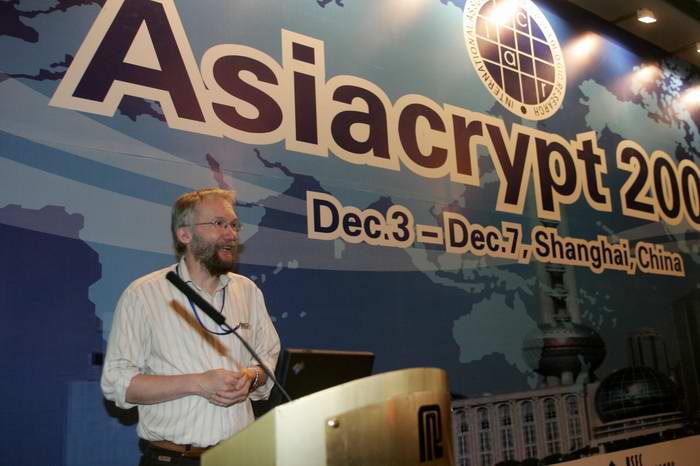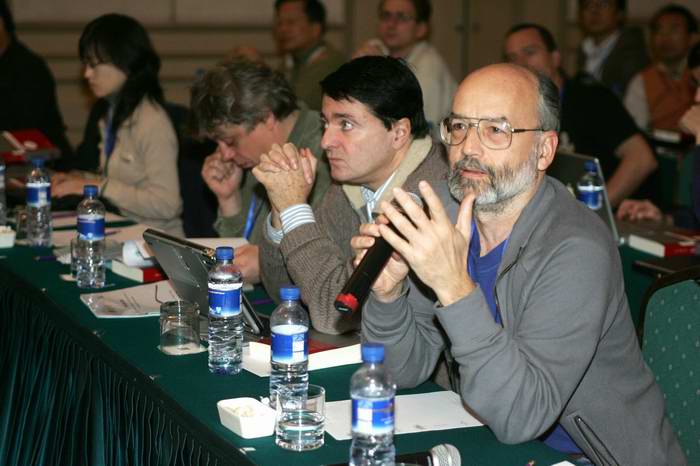 News:
December 1, 2006: Call for submission to rump session.

November 21, 2006: The conference proceedings "Advances in Cryptology -- ASIACRYPT 2006" is published in the LNCS 4284, click here for more information.

November 1, 2006: Adi Shamir will give an invited talk "Random Graphs in Cryptography", and Ivan Damgard will give an IACR distinguished lecture "The Past, Present and Future of Multiparty Computation".

September 1, 2006: There will be a bus from the Asiacrypt 2006 venue to CANS2006 venue on 7 December. Those who plan to participate in CANS2006 can fill out the registration form and take the bus to Suzhou.

June 12, 2006: If you are author or reviewer and you didn't receive mails that you expected to have, contact your mail master to see whether the mails are blocked by spam filter.

June 9, 2006: the submission is closed, the conference received a total of 315 submissions.
The Asiacrypt 2006 website of Chinese version is open, welcome to visit there and to get more information.

May 31, 2006: the submission deadline for Asiacrypt 2006 is extended to June 8.

May 19, 2006: conference website is updated.
The conference proceedings of Asiacrypt2006 will be published in the Lecture Notes in Computer Science series by Springer Verlag.