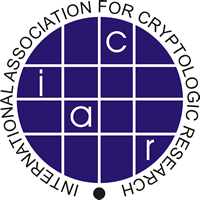 Book Reviews
The following reviews shall help the IACR members and the community to buy books in cryptology and related areas.
If you have any questions regarding the IACR book reviewing system, or would like to volunteer a review, please contact Edoardo Persichetti (Dakota State University, USA) via books at iacr.org. You can check the list of reviewable books to see if your favourite book is still available. At the moment, this list contains books of Cambridge University Press, CRC Press/Taylor & Francis, Elsevier, Presses Polytechnique Et Universitaires Romandes, Springer and Wiley, whose support we hereby gratefully acknowledge.
The reviews are organized by publishing house. If you search for a specific topic or author, you can use <CTRL>+F (or likewise) in your browser.
Cambridge University Press
T. Alpcan, T. Basar: Network Security - A Decision and Game-Theoretic Approach