Conference Venue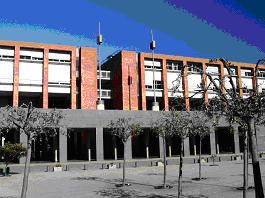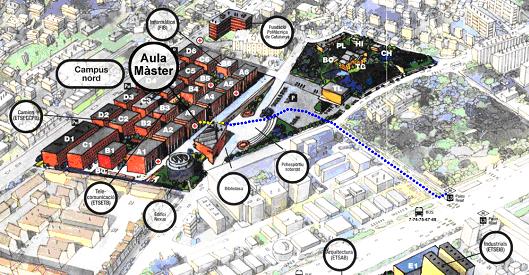 The Campus Nord is the main Campus of the Universitat Politècnica de Catalunya. It is a modern university campus, with several shops and services, including bookshops and banks with ATMs, as well as bars and restaurants. It is located in Pedralbes, one of the nicest and most exclusive residential areas of Barcelona, adjacent to the city center. Besides the UPC, other universities are placed in the area, which has a lively student atmosphere. It is also one of the main business areas in town. Several banks have their headquarters there and one can find many nice shops, bars, and restaurants.
The campus is very well communicacted by underground (line L3), bus (lines 33, 54, 60, 75 and 113) and tramway with the city center. It can be reached from Plaça Catalunya, the central square in the city, by a direct underground in 20 minutes. Barcelona Airport has direct connections with most of the main airports in Europe as well as some airports in America and Asia. The city center can be reached by train or bus from the airport in 30 minutes.
See interactive map or google map.
See a map of public transportation at Campus Nord.
You can get more information on what to do and what to visit in Barcelona by following the link below.

Barcelona tourist information