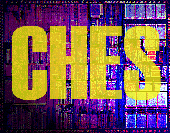 Workshop on Cryptographic Hardware and Embedded Systems 2009 (CHES 2009)
Lausanne, Switzerland
Sunday September 6th - Wednesday September 9th, 2009
CHES 2009
VISA Information

Switzerland
You need a valid passport to enter Switzerland. If you are not a citizen of an EU member country, you may need a visa to enter Switzerland, and this must be obtained before you enter the country.
The list of entry and visa requirements for every country in the world can be found here and here. Please check the section 'Entering Switzerland'.
If you do need a visa please contact to the closest Swiss embassy in your country.
We recommend you to verify visa requirements with your travel agency or consulate before making flight arrangements. Obtaining a visa is the responsibility of the delegate.