CRYPTO 2010
August 15-19, 2010
Santa Barbara, California, USA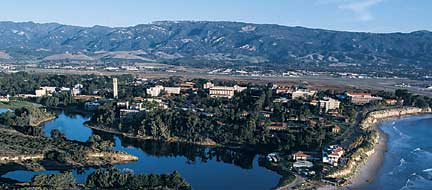 CRYPTO 2010 is the 30th International Cryptology Conference. It will be held at the University of California, Santa Barbara. The academic program covers all aspects of cryptology. Formal proceedings, published by Springer-Verlag, will be provided to registered attendees at the conference. Technical sessions will run from Monday morning to Thursday noon, with a non-technical activities half-day on Tuesday afternoon.
CRYPTO 2010 is sponsored by the International Association for Cryptologic Research (IACR), in cooperation with the Computer Science Department of the University of California, Santa Barbara (UCSB). Note that this year, CHES 2010 will overlap partially with CRYPTO 2010. We hope that the co-location of these conferences will result in increased cross-pollenation of ideas among the respective communities. Attendees of CRYPTO 2010 may also be interested in attending the Second SHA-3 Candidate Conference held from August 23-24 at UCSB.
Attendees who require a visa and have not already applied should do soon as soon as possible. See this page for more information.