ASIACRYPT 2000
December 3-7, 2000
Kyoto, Japan

ASIACRYPT 2000 General Information
General outline
ASIACRYPT 2000 is an international conference for all technical aspects of cryptology. ASIACRYPT 2000 is organized by the International Association for Cryptologic Research (IACR) in cooperation with the technical group on Information Security (ISEC) of Institute of Electronics, Information and Communication Engineers, and the Computer Security group (CSEC) of Information Processing Society of Japan. Anyone interested in the latest developments in cryptology and its applications to information security is encouraged to attend ASIACRYPT 2000.
Location
The conference will take place at Kyoto International Conference Hall (KICH), located in the north of downtown Kyoto.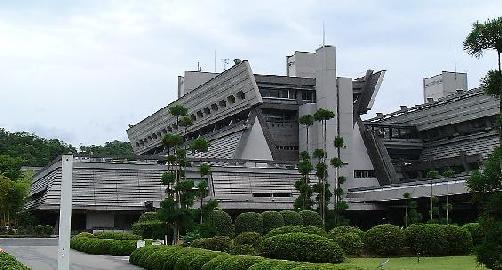 The conference hall is near the Kokusaikaikan Terminal on subway. For detail, please see the travel information, including access to KICH and others (e.g. visa and passport), is now available.
Kyoto city map is available in following formats:
Provisional program
45 accepted papers, the 2000 IACR distinguished lecture and one invited talk will be presented in these sessions.
Date
Morning
Noon
Afternoon
Evening
Dec. 3
Sun.
Registration starts
Welcome party
Dec. 4
Mon.
Session
Lunch
Session
Session
Rump session
Dec. 5
Tue.
Session
Lunch
Free (Excursion operated by JTB)
Dec. 6
Wed.
Session
Lunch
Session
IACR Business meeting
Banquet
Dec. 7
Thu.
Session
Conference ends
A more detailed program will be available soon.
Conference fees
The conference registration fees are set as follows:
Attended EUROCRYPT 2000 or CRYPTO 2000
Not attended EUROCRYPT 2000 nor CRYPTO 2000
Form received
By Oct. 1
After Oct. 1
By Oct. 1
After Oct. 1
Registration
US$440
US$515
US$520
US$595
Student registration
US$220
US$295
US$260
US$335
Accompanying person registration
(welcome party and banquet)
US$150
US$200
Registration form (Form A) will be sent to IACR members via airmail. Please fill out the form and fax to IACR General Secretariat. Registration received by October 1 (JST) is considered as an early registration. If you are not yet a member of IACR, please download Form A on this site. The conference fee covers admittance to the conference sessions, a copy of the proceedings, refreshments, lunches from Monday to Wednesday, the rump session with foods and drinks, welcome party, banquet, and IACR membership.
Students registering to the conference need to provide verification of their student status with a letter from their Supervisor or Department Chair and a photocopy of their Student ID card.
Now, on-site registration will be available
Stipends
A limited number of stipends are available to those unable to obtain funding to attend the conference. Students whose papers are accepted and who will present the paper themselves are encouraged to apply if such assistance is needed. Requests for stipends should be addressed to the General Chair before August 31 (JST).(Request already finished)
Hotel Accommodation & Excursion
Japan Travel Bureau (JTB) Kyoto Office, the official travel agency for ASIACRYPT 2000, offers a conference room booking services for participants wishing to make hotel reservation before October 30 (JST). Rooms are available on a "first come, first served" basis. After this date room availability cannot be guaranteed. Please see information on hotel accommodation reservertion for detail.
Excursion, organized and operated by JTB, is scheduled on the afternoon of Dec. 5. Since the excursion is an original sightseeing course, participants wishing to attend the excursion are strongly recommended to make reservation before October 30 (JST). Please see information on excursion.
Confirmation
You will be sent a separate confirmation for the conference, hotel booking and excursion. Primary method of confirmation for the conference will be email and fax is secondary. The method confirmation for hotel booking and excursion will be a letter from JTB. If there are any unclear points on your hotel accommodation form, JTB may ask you to check the form by fax. Please provide a valid address, fax and email address.
All payments of hotel accommodation and excursion must be made in Japanese Yen (yen/JPY) by one of following measures:
Credit card

Please fill out the hotel accommodations and excursion form (Form B) when you will pay hotel deposit and excursion fee by VISA, MasterCard, JCB, American Express or Diner's Club. Please make sure the credit card is valid. The deposit will be credited to your card number.
The completed Form B should be faxed or mailed to JTB Kyoto office (Fax: +81 - 75 - 341 - 1028).

Bank draft

Please fill out the hotel accommodations and excursion form (Form B).
Please prepare a bank draft covering the total of deposit. The bank draft should be made in Japanese yen in form of "Payable to Japan Travel Bureau Kyoto Office." Note that JTB will not accept a personal check.
The completed Form B should be mailed to JTB Kyoto office together with the bank draft. No reservation will be made in the absence of the appropriate bank draft. Since the deposit (10,000 yen per room) will be credited to your bill, please pay the balance directly to the hotel when checking out.
Please make sure that all payments of hotel accommodation and excursion are independent from the registration fee. Rules for cancellations and refunds are written in the accommodation information.
Registration
Registration will start at 15:00 on Sunday, December 3, 2000.
Contact information
Email: ac2000@mlab.jks.ynu.ac.jp
General Chair

Tsutomu Matsumoto
Division of Artificial Environment and Systems, Yokohama National University
79-5 Tokiwadai, Hodogaya-ku, Yokohama-shi, 240-8501, Japan
Email: ac2000@mlab.jks.ynu.ac.jp
Fax: +81 - 45 - 338 - 1157
Phone: +81 - 45 - 339 - 4134

Conference secretariat (Registration)

IACR General Secretariat:
Santa Rosa Administrative Center
University of California
Santa Barbara, CA 93106-6120, USA
Email: svito@housing.ucsb.edu
Fax: +1 - 805 - 893 - 7287
Phone: +1 - 805 - 893 - 3072

For extra information on travel or special arrangements regarding hotel bookings, please contact the travel agency:
Official travel agency

JTB (Japan Travel Bureau) Kyoto Office, Convention Department
Kikuokaya Bldg. 5F, Higashi-shiokoji-cho, Shimogyo-Ku, Kyoto, 600-8216, Japan
Email: Kyoto_ei3b@kns.jtb.co.jp
Fax: +81 - 75 - 341 - 1028
Phone: +81 - 75 - 361 - 7241

ASIACRYPT 2000 Conference Committee
---
---
Last update: Sep. 12, 2000