TCC 2016-B: Home
The Fourteenth Theory of Cryptography Conference (TCC 2016-B) will be held in Beijing, China, from Oct. 31 to Nov. 3, 2016, and it will take place at Beijing Friendship Hotel, Beijing, China.
TCC 2016-B is sponsored by the International Association for Cryptologic Research (IACR) in cooperation with State Key Laboratory of Information Security at the Institute of Information Engineering of Chinese Academy of Sciences.
For more information about TCC, see the TCC manifesto and the Call for Papers.
Important dates:
Submission Deadline: May 20, 2016
Notification of Decision: August 1, 2016
Conference: Oct. 31 to Nov. 3, 2016
Co-located events:
Inscrypt-2016 www.inscrypt.cn
Announcements:
2016/11/1: Rump Session updated!
2016/9/20: Registration updated!
2016/9/20: Program updated!
2016/9/13: Registration updated!
Conference Photos: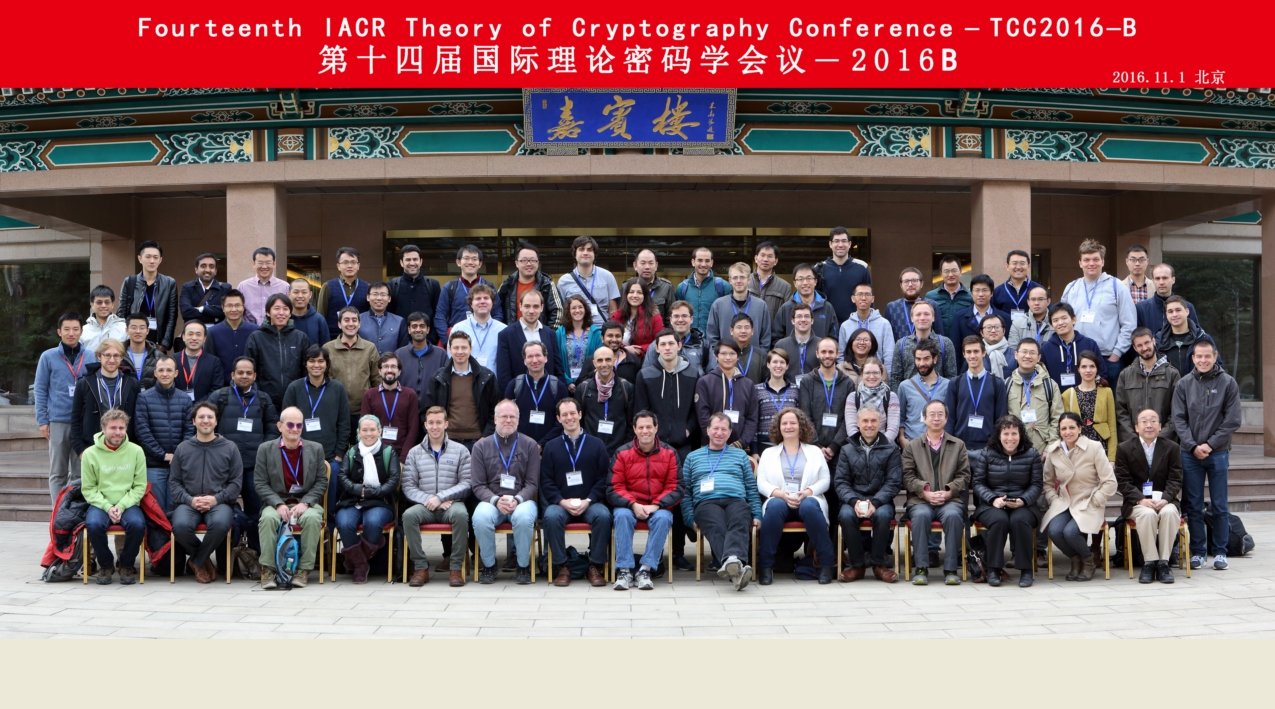 Click here to see more photos!
Handbook: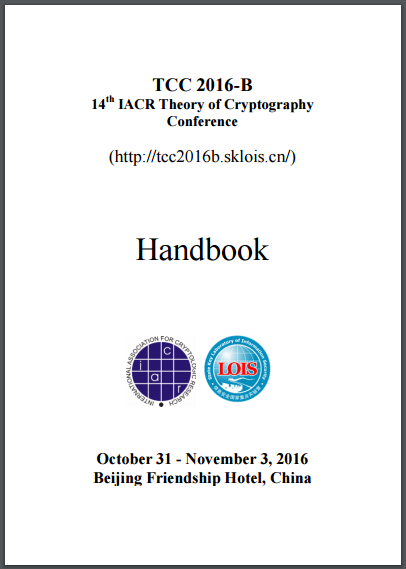 Publications: