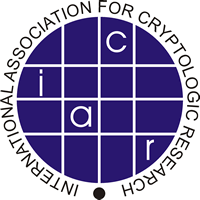 Travel Information
Getting to Bangalore
Apart from being connected to all major cities in India, Bangalore airport is well connected to Asia (via Singapore airlines, Thai, Malaysia airlines, Air Asia etc.), Europe (via Air France, British airways, Lufthansa etc,) and Middle East (Emirates, Air Arabia, Qatar airways, Oman air etc.). Check out the Bengaluru airport website (http://www.bengaluruairport.com/) for more information.
Getting to the city center from the airport
The conference hotel JW Marriot is located in the heart of the city and is about 40 kms from the airport. The best option to reach the city is by taxi. There are three official taxi operators at Bengaluru International Airport: Meru Cabs, Mega Cabs and KSTDC cabs (http://www.bengaluruairport.com/transport/taxis.jspx). All of them operate from a single taxi rank situated outside the terminal building. As you exit the terminal building, follow signs to "Airport taxi" to take one of these cabs. Do NOT entertain anybody who approaches you and offers you taxi services while you come out. The approximate fare from the airport to the conference hotel is around INR 900 (USD 15).
You can also check with your hotel if they can provide you with airport pickup/drop service. Most hotels will charge for this service (which would typically be higher than taking a taxi from the airport).
If you want to take public transport to the city, there are air-conditioned buses from the airport (http://www.mybmtc.com/airportservices). We would advise you to take a bus only during day time and if your hotel is serviced directly by the bus. The approximate cost to the city center is INR 200. To reach conference venue from the airport take bus number BIAS 12 or BIAS 7A. You should take the bus till UB city bus stop.
We would set-up a help desk within the terminal building (only on 30th November and 1st December) for any assistance that you may require upon arrival. Please look out for the ASIACRYPT 2013 Help Desk in case you need any assistance.
Getting to the Conference Hotel (JW Marriot)
We will provide transport between The Chancery Pavilion hotel and the conference hotel once in the morning and once in the evening during the conference days (2-5 December). We will publish the exact times closer to the conference date. Participants staying in other hotels may use one of the radio taxi services (Uber cabs -https://www.uber.com/cities/bangalore, Meru cabs – http://merucabs.com  etc.) to reach the conference hotel.
Walking from Chancery Pavilion to JW Marriott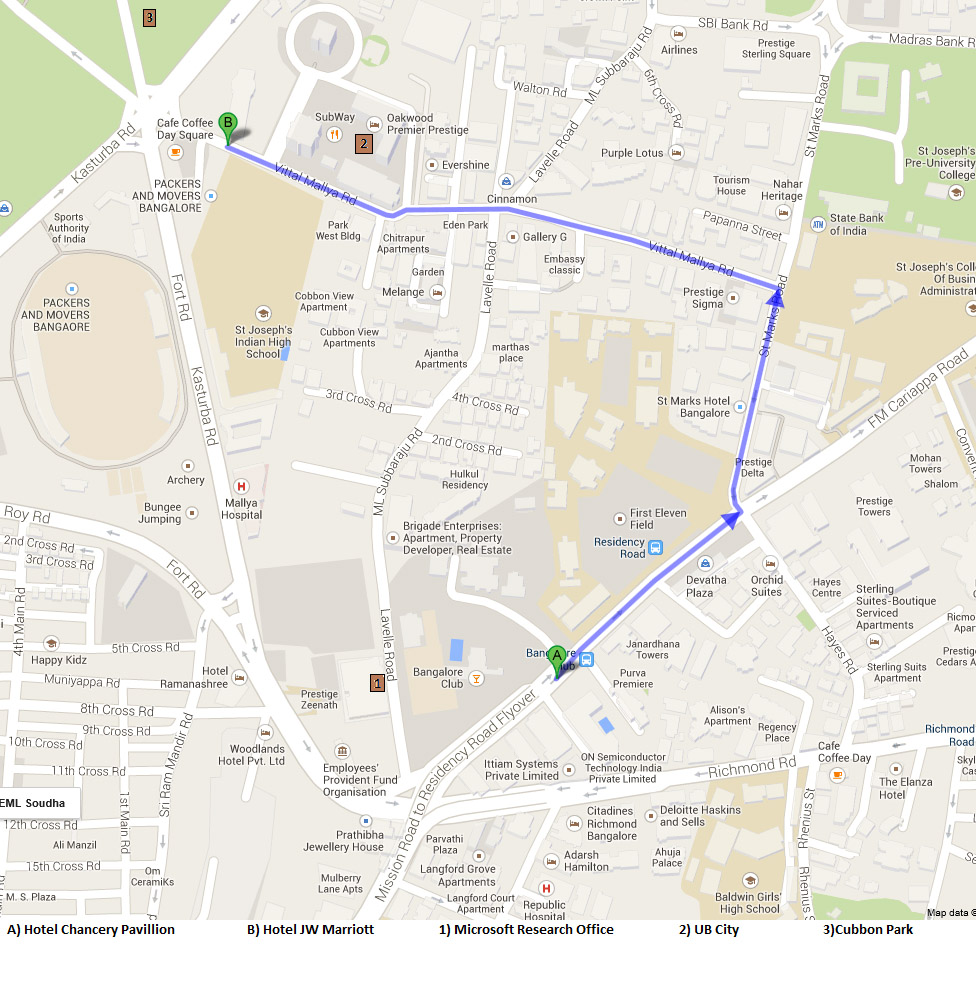 Local Tourism
Apart from several tourist attractions within the city, Bangalore area offers lot of outdoor activities and is ideally located to explore southern India. Please refer to the following links for more information:
Official Karnataka tourism website - http://www.karnatakatourism.org/
Bangalore wikitravel webpage - http://wikitravel.org/en/Bangalore
Travel packages in Southern & Northern India - http://asiapacifictours.in
Contact: Ms Meena Kumar +91 9841002781  
E: info@asiapacifictours.in